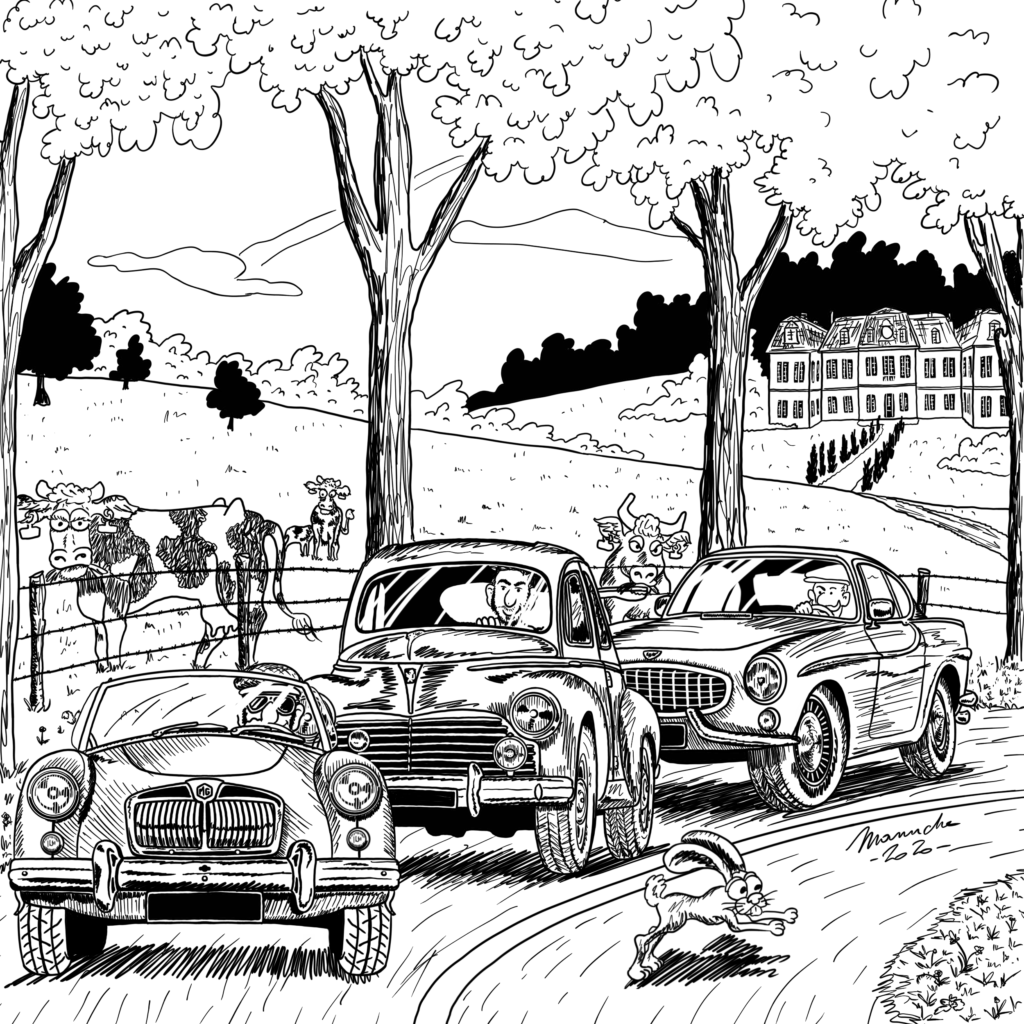 From 1996 to 2012, the HAPPY WAY took place every 2 years. It was a tourist rally for gay people reserved for vintage or exceptional vehicles. The participants were invited to discover a new region of France, during the Easter weekend alternating with ELEGANCE CRUISE. 

The courses were punctuated by games, puzzles or quizzes to be solved by the crews composed by each of the participating cars. Each of the outings was punctuated by visits to historical monuments such as castles, museums or more remarkable sites such as champagne cellars or a nuclear power station. Sometimes a more fun activity was offered such as a first flight in a helicopter or a karting race. 

In nine HAPPY WAY, the participants made stops among others in Compiègne, Amiens, Gournay en Bray, Valenciennes, etc…. and came back with many memories in memory of their escapades! 
---
Happy Way 2012 :
From April the 6th to the 9th 2012
Location: le Parc du Vexin Français