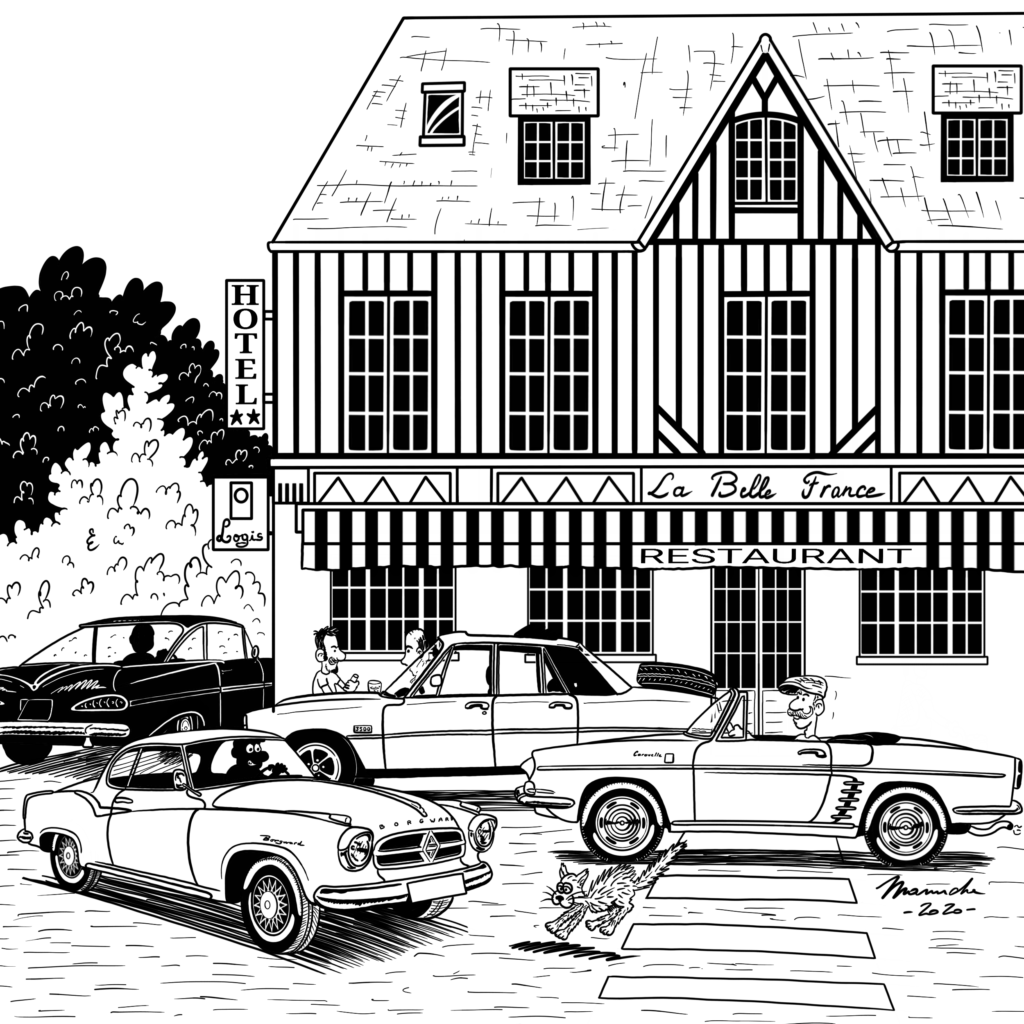 ELEGANCE CRUISES took place every other year from 1999 up to 2011. These were pleasure drives reserved for gay owners of classic and/or exceptional cars. The event took place during Easter weekends every other year, alternating with the HAPPY WAY tour rallies. During these events, participants explored a different region of France by means of their rally road book.  
The road book led participating teams by scenic routes and exceptional by-roads to points of interest in the region at a leisurely pace. These points of interest vary from visits to historic sites or monuments (e.g. fortresses, castles, museums or memorial sites) or gastronomic activities (e.g. wine cellars or specialty production sites). Highlight on the program of the event was the Concours d'Elegance, during which each team presented their vehicle by means of a small sketch, in specific costume dress or mise-en-scene. The results usually were nothing short of hilarious or stunning and guaranteed a congenial ambiance. 
During the seven consecutive ELEGANCE CRUISES, participants have been able to discover the regions of Reims, Chantilly, Rouen, Lille, Troyes etc. and many returned with sweet and happy memories. 
---
Elegance Cruise 2011 :
From April the 22d to the 25th
Location : Lille